I'm not a graphic designer and I'm guessing that most small business owners aren't either! But I still work with colors when I work on graphics and websites.     The other day when I was working on a website, I really wanted to match a color in a logo, and no matter how I moved the color selector — I wasn't getting close.    I gave up and went to Google, and now I have a new tool in my tool box!
I searched exactly what I wanted to do — "find colors from image".   There's a whole list of things that came up — but this site was near the top, and sounded helpful.     After that it was easy.     I uploaded a picture that contained the color I was trying to match.    I clicked view the image.    I clicked on the image where the color was that I was trying to match — and the website gave me a code! Then I went back to the color selector that I had been grumbling at just minutes earlier — and pasted in the code.    EasyPeasy!!!
Here's a couple of pics that will help you understand!
The instructions are written on the website.
Then – upload the pic – and select the color you want to match!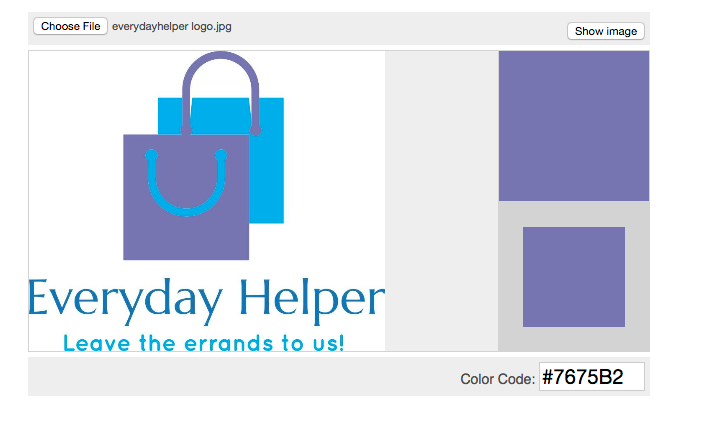 Here's a HINT:   Save the color codes somewhere so you don't have to look them up again.   I use OneNote – but you can record them anywhere on your computer that you can find them!
Last step — instead of moving the color gadget around trying to match — type the color code in the box to match it exactly!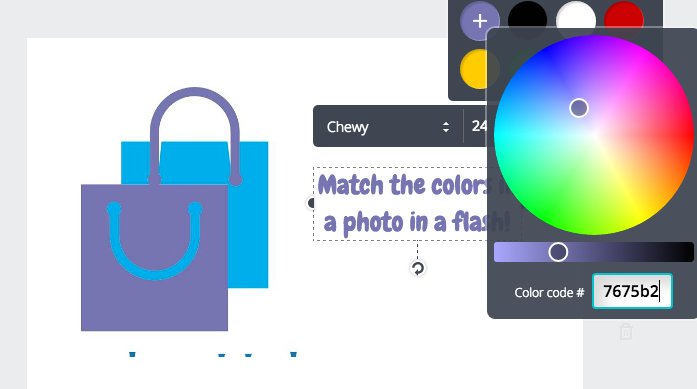 If you have questions, I'd love to help.   Schedule an appointment using the website link!