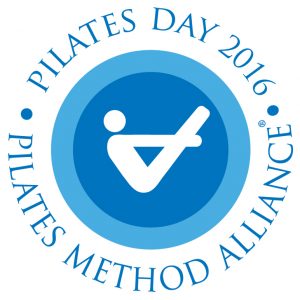 I'm going to confess now, but I think my interest in marketing started because I am really paranoid that when I throw a party, that no one will show up!  Just like the business person who is selling widgets, the key is to have potential buyers decide that they need the widgets you're selling.  The first step in that — is to make sure that they know that the widget exists.   Farm Girl Marketing Solutions has been working with Rivercity Pilates to ensure that people know that Pilates is alive and well and there's a certified instructor (Carey Sadler) right here in North Liberty.
Just an aside here:    Even though Rivercity Pilates has been open in North Liberty for a few years, people keep coming in the door saying, "I didn't realize this was here".   We're trying to change that.
Pilates Day is an international celebration of Pilates, but it's also one of those days, much like a party or a holiday, that requires some thought and planning.   I thought I'd share some of the things we have done, just to give other studios ideas for next year! Ideas, just to get you thinking.   Blogs, that you can feel free to share. Please share, and don't repost as if you wrote them.  Imitation is the sincerest form of flattery but taking credit for something you didn't write is wrong!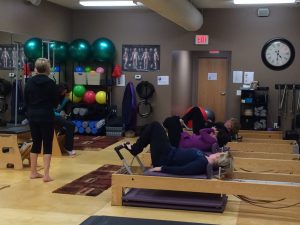 Also important to note:    In almost everything we've shared with pictures or videos from Rivercity Pilates, the pictures and videos are designed to give people confidence that they can do Pilates at whatever level they are at.   From couch potato to professional athletes, come on in!     There aren't Monkeys on the Tower, Hundreds on the Chair  or people doing Squirrel on the Cadillac.    Just pics of people of all shapes and sizes doing fundamental exercises at a beginner level.
Here's a list of some of our awareness activities:
We changed the Rivercity Pilates profile pic on Facebook to the Pilates Day 2016 logo.
We had three different blogs about Pilates Day.     Pilates Day , Why Everyone Should Find a Pilates Day Event, and Yoga on Pilates Day?  These were promoted multiple times on social media, and our blog has a list of subscribers.
Carey's May Newsletter featured Pilates Day and she decided to offer an incredible offer to allow her clients to "gift" a friend.
We put a cover on the FB page that was much more text than we usually have there — but is designed to get people's attention.    With all those words surely they'll see something that catches people's eye!
We increased the Facebook ads for the past 2-3 weeks for double our normal budget. (That means some days this week we actually spent $10 on ads.    We rarely spend more than $15 per week.   However, we didn't spend that $10 on the same ad for all the days.  We had different posts being featured on different days.
Carey did a Live FaceBook Feed with a student.
Carey was on the local news at noon on one station and on two different morning shows (our ABC local station, and our Fox local affiliate).  This morning we had a live feed from the studio to the newsroom, and we had 5 hits between 4:30 AM and 6:40 AM.  Two weeks ago, the two morning anchors from Fox28 came to the studio with a cameraman and did a complimentary session.    Even though Carey had been on their channel twice previously — they still said they had no idea what Pilates was, or that Pilates involved equipment.    They expected it to be a yoga-like experience.
I sent press releases to 4 newspapers and 3 TV stations (no luck on the newspapers).    I uploaded a schedule and description to every online event marketing channel I could.    The local newspaper — while they didn't choose to do a story on it, did include it in their "weekend things to do section".
We put signs around the studio.   Signs always mention prizes and refreshments.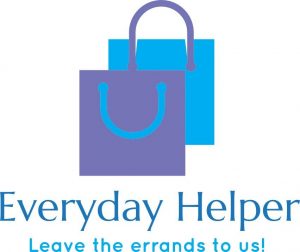 Planning is always tricky, because it always sounds like the first Saturday in May is a long way away when it's 40 degrees, then all of sudden, it's May and you have to be ready.  I ordered the prize sparkle bags in March, and Carey recruited a few sponsors so we'd have items to put in them, helping her with the Pilates Day Budget.     Carey has a client who's also an event planner – so she is taking care of food.      Stay tuned for Pilates Day Part 2 – and I'll have pictures and results of the event!