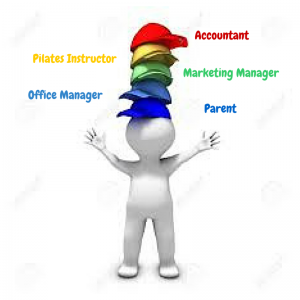 Are you a studio owner trying to grow your business but find yourself not having enough hours in the day?   As a studio owner, you wear many hats:  instructor, office manager, accountant, client relations, marketing manager, social media manager, and that's all outside of your family time.
Do you ever stop and figure out how much time you spend doing the things you love?   Teaching movement, writing, connecting with clients and how much time you spend doing the day to day maintenance to run a business?  For most Pilates studio owners, I believe that translates to doing the stuff you love, vs the stuff you need to do that isn't very fun.
Think back to when you started your business.  Most Pilates studio owners are super passionate about teaching movement and sharing their love of Pilates. However, most studio owners get to a place in their business where they figure out if they want to grow and have a business that makes $$ while they are still getting to do what they love and what makes them happy – they need help.    At some point they have the realization, you can't possibly do it all yourself and still have a life outside your business.
For many owners this includes finding other like minded instructors to hire, finding office staff who love the studio atmosphere and can help take care of your clients, and having a marketing manager who can effectively get your passion out into the world and keep your business growing.
If you are a business owner and have started hiring staff to help you, you know this process can be challenging.    Your staff can't be just anybody.   You want instructors, office staff and a marketing manager who are passionate about your mission and share your values.    They are a representative of you!
So where do you find these people?   Many studio owners find that instructors and even front desk staff can be found and trained in the studio, and these people often come to you through the studio.   The marketing side of things is often not that easy (unless of course you have a client who specializes in marketing small businesses).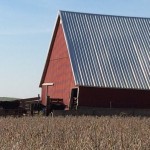 Farm Girl Marketing offers you the experience of having a movement client as your marketing manager.    Becky's insight as a client, combined with her expertise in social media and marketing combine to give you a staff member you can trust and who shares your passion for getting your message out to the world.
Becky will get to know you and your business and help you find a marketing plan that makes sense for where you are at and where you want to go.   You'll find your business growing while you are spending more and more time doing the stuff you love, and getting to enjoy your life outside of the studio.   Becky has designed social media marketing packages to create a relationship between you, your business and Farm Girl Marketing solutions, so we can help you get to where you want to be in your business and your life!  Request a consult today!!!