It seems like I've taken my Pilates practice up a notch since I became a snowbird. Now, with the #shelterinplace order from the Coronavirus – I think my practice has gone up another couple of notches!
I think intellectually, I always knew what finding the work meant, but I have some lazy moments — and it's easy to let the equipment do the work, or wait for my teacher to encourage me to go that extra couple of inches.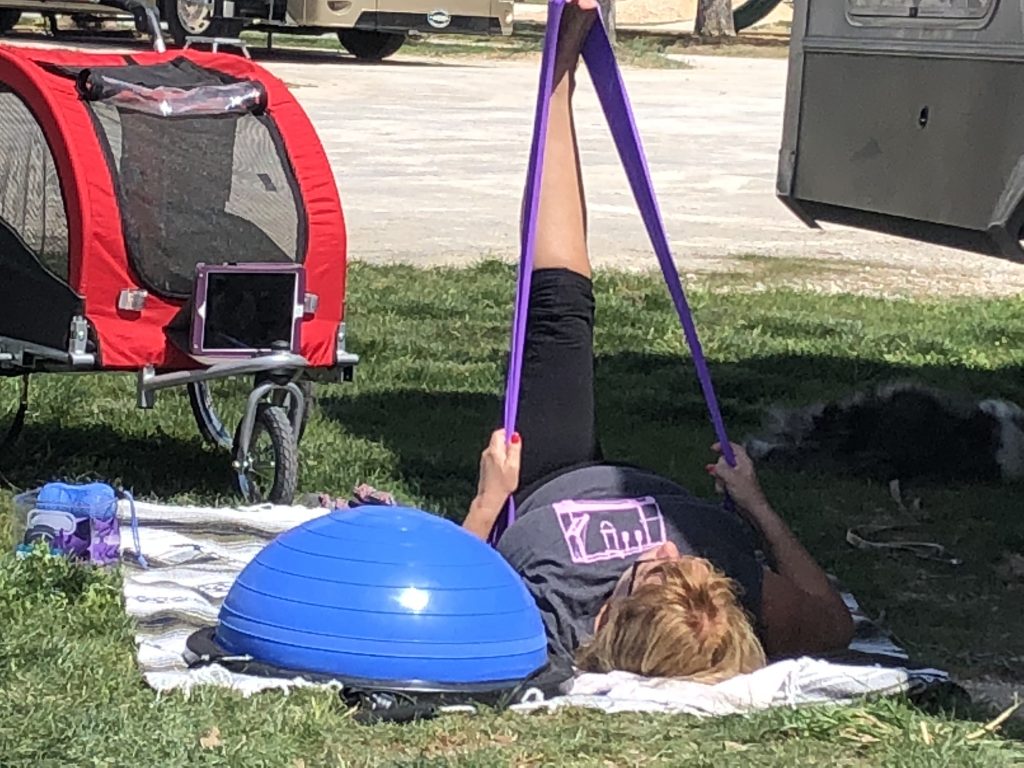 We don't have any Pilates equipment in the camper, so I've been doing mat Pilates 3-4 times a week, and sometimes we use a theraband, my Bosu or my foam roller (and sometimes all three).   To be honest, I haven't done this much mat Pilates in years!    I love the Pilates equipment.   I love that the springs both assist and challenge me, and I tend to like my "feel good" workouts a lot better than my "work hard" workouts.   However, in the last two months of concentrating on Pilates Mat workouts and "finding the work" in each exercise, I've come to realize that I can have a "feel good work hard" workout all at the same time (please don't relay this to Carey Sadler – my teacher)!
Depending on where I do my workout (outside, or in the camper) I have to move the camera around so Carey can see me at all — and I'm sure she can't see my alignment or movements as well as she can in the studio.   I'm sure she sometimes queues based on tendencies she already knows I have, but as I think that I listen closer to cues and I focus more on "finding the work" than I do in the studio.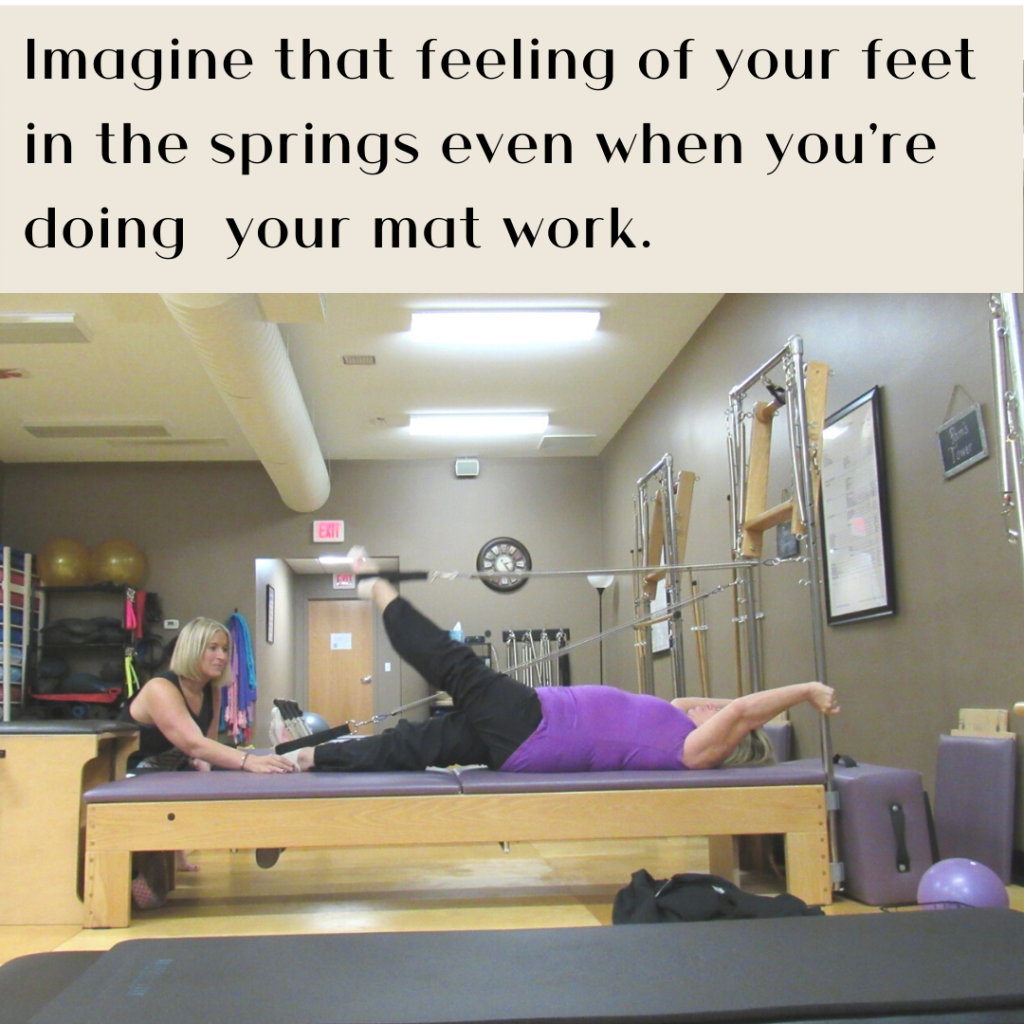 One of the things I've noticed is that Carey starts cues with the word "imagine". Imagine that your feet are in the springs and don't let those springs pull your legs up quickly. Go slowly and control the movement. Those words really help me "find the work".
When you are teaching your students virtually — during this pandemic and beyond — I encourage you to find ways to help your students "find the work". They'll feel even more results from their Pilates practice, and be even more loyal to you for leading them in their fitness journey.