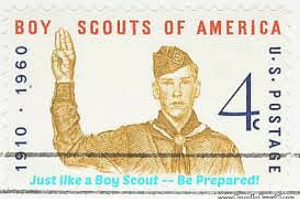 I've said it every day since I started Farm Girl, and I tell every single client that the key to social media is consistency.   Every digital marketing person will tell you that you need consistent blogs and social media posts and that automating those posts will not be effective in the long run.
Thus, as I try to create content for Farm Girl Marketing Solutions that is both timely and educational for clients, I found myself in a horrible position this past couple of weeks.    My dad lives with us, (he's 92) and he has some health issues but is pretty independent.   Two weeks ago today, he missed the bed when he was coming back from the bathroom in the night, and he broke a rib.    The pain led to him staying in bed, which led to pneumonia, which led to a myriad of other things, and he's been in the hospital for the past week.
While I was prepared for something like this to happen personally, I did not have Farm Girl in a position to handle this.   I didn't have blogs written ahead of time, and while I had ideas for Twitter Tuesday and Facebook Friday — I didn't have them written.    I was not prepared.    There will come a day when i can repost popular blogs from the past, but my business is young.   Thus, the lesson of the day…..  be prepared.  Here are some things you can do!
Write three blogs, and save them as drafts, for when you don't have the time or energy to get one written.   Only use them in emergencies — or your "Be Prepared" Strategy will be doomed!
Have some Facebook Posts written and saved as drafts (the FaceBook Publishing Tools makes this pretty easy) that you can easily schedule and post.
Keep some tweets saved as drafts so you have original content to tweet — although I have to say that Twitter has been the easiest for me to keep up with during my hours in the hospital sitting with my Dad.    Using something like HootSuite or TweetDeck makes it easy to find interesting content, add your own twist, and keep the Tweets coming out of your account.