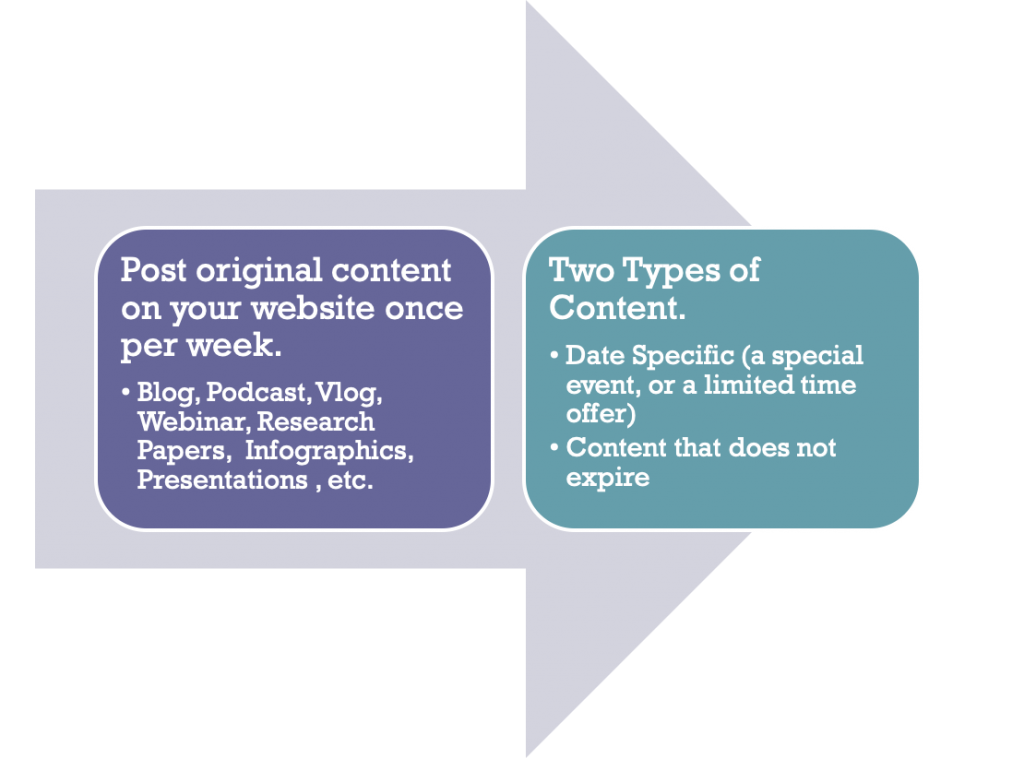 If you want more clients, it's a good idea to get more people to your website. To get more people to your website, you need to give them a reason to go to your website. How do you do that? With original content.
What is original content? Content that is new and unique, and created by the person posting it. This blog is original content for my business, Farm Girl Marketing Solutions. Original Content can take many forms. The most common would be a blog, a video blog, a Facebook or Instagram Live, even a podcast. Experts say you should share original content at least once per week.
Two Types of Original Content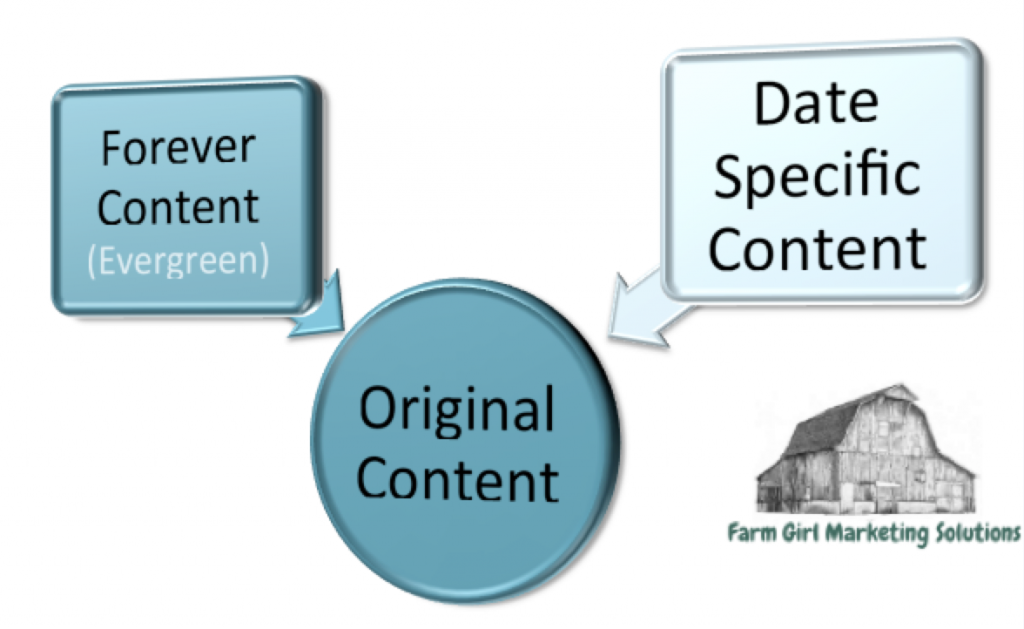 Forever Content — sometimes called Evergreen Content. This is content that does not expire. Important to keep in mind here — is that just because the content does not expire, does not mean people will find it. For example, if you wrote a blog or shared a video about why you teach Pilates when you started the studio 10 years ago, that blog or video is deep on your website. You can try to drive more traffic to it with social media posts or ads.
Date Specific Content. This is content that will expire at some point. It doesn't mean that you will remove it from your website or social posts, but it does mean that you won't want to keep posting it after the date it expires.
Here are some examples of evergreen content for Pilates Studios:
What is Pilates?
About our Pilates Studio?
Who comes to our Pilates Studio?
What should I wear to Pilates at Studio Name?
Benefits of Pilates
Here are some examples of date specific content for Pilates Studios:
A class schedule over the Christmas holiday week.
A special event, like an open house
An in-studio or virtual workshop
A special pricing offer that expires or a flash sale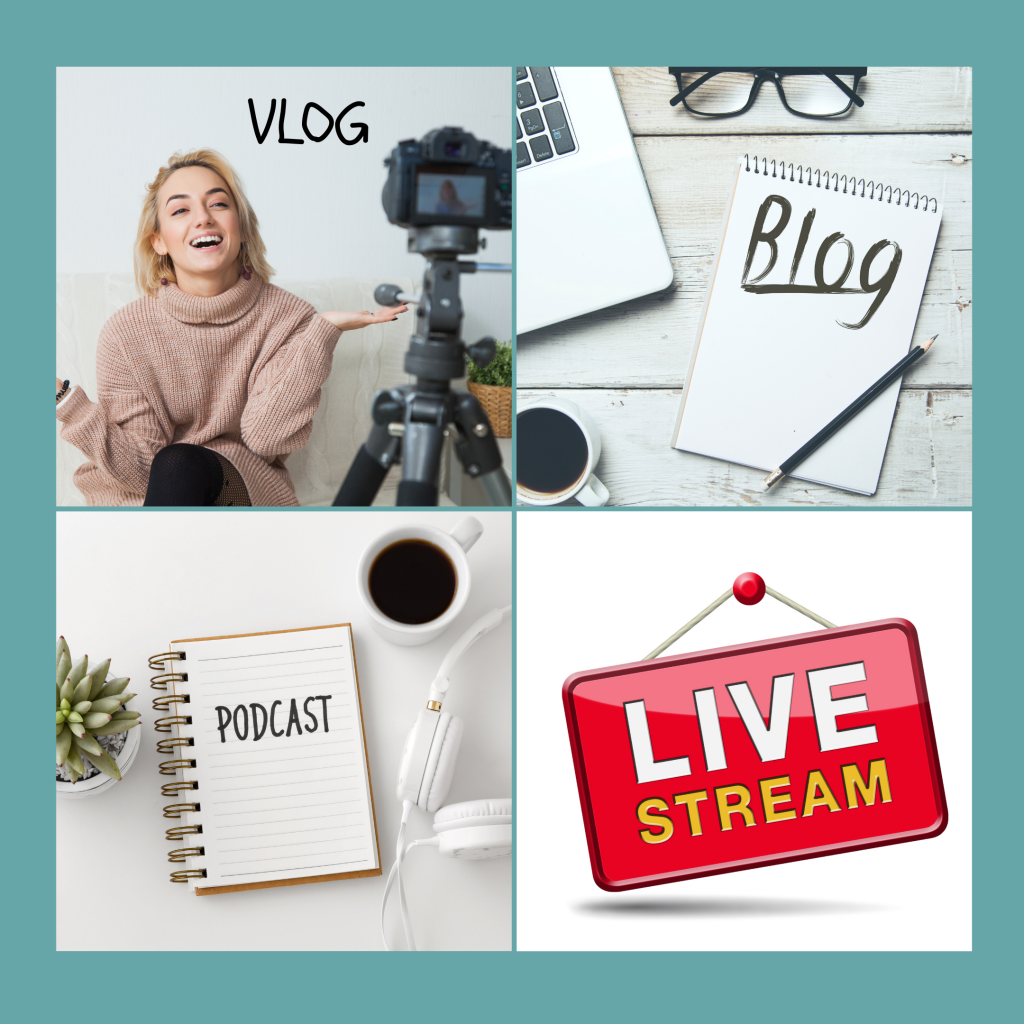 What format should you use for your original content? It's critical that you think about your ideal client instead of yourself. You should use a format that works for your ideal client avatar. It might be easiest or quickest for you to record an Instagram Live with "your why" – but if your ideal clients don't watch videos on Instagram, that really didn't help you reach any potential ideal clients. I blog my original content, because I can type pretty fast — and I like organizing based on what I see on my monitor.
How do you decide what format to produce your content in? Can you try different formats of producing your original content and see what works? Of course you can, but that might be a time consuming test. You have to produce content consistently, and monitor whether people are seeing it. I'm guessing that takes more time than a Pilates Studio Owner has, so if you don't know where to start — I would do a simple study that you can do in a few minutes. Think of that one client that comes in regularly, raves about what Pilates does for him/her and you wish you had 20 more clients just like them. Call or email them (or go back to their original intake form) and ask them how they found you, or where they would look if they were trying to find a new exercise program. Do they watch videos? Do they look on social media? Do they google? You need to be where they are.
In part 2 of this blog, we'll talk about how to get people to see that original content! Stay tuned…..