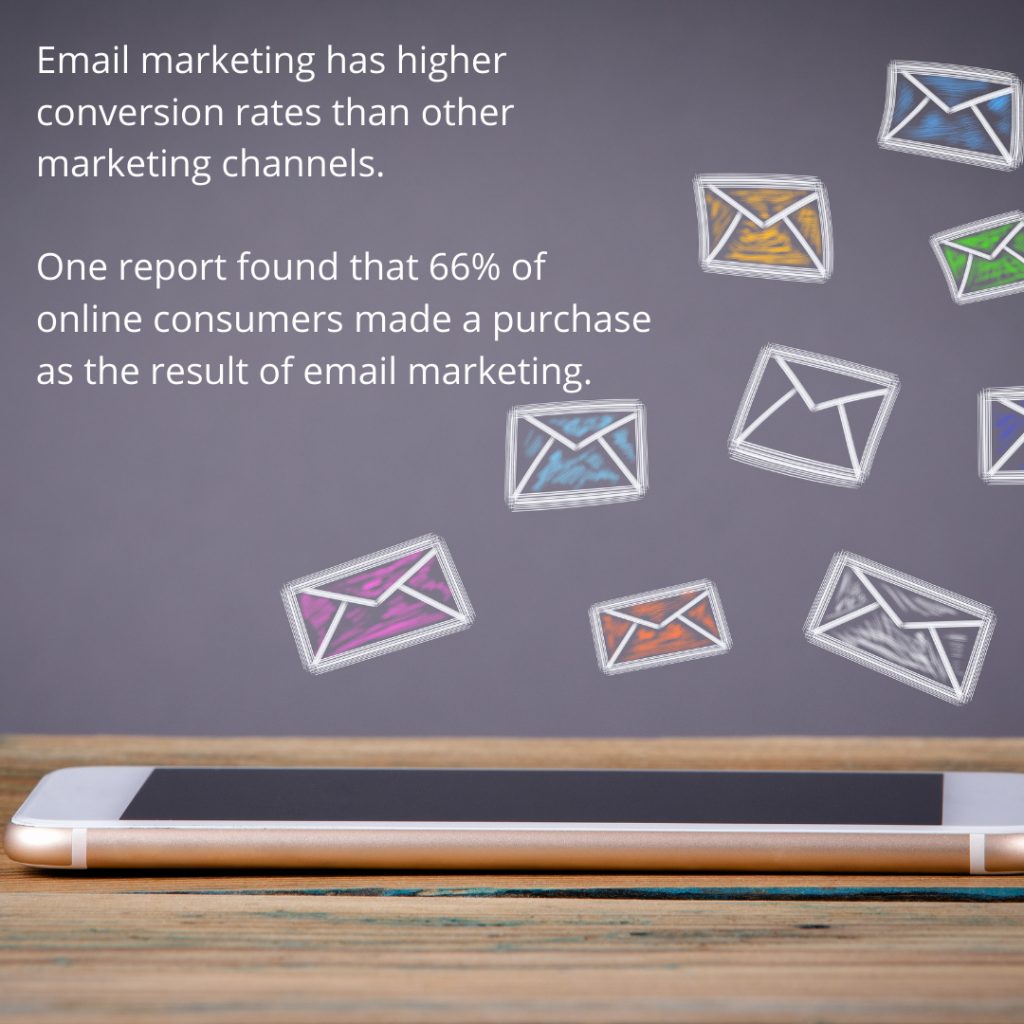 Building an email list is crucial because it allows you to build a relationship with potential clients, in a personalized way. You're not just a status update on a social media channel that is subject to algorithms, you're right there in their inbox. Here are 5 reasons to grow your email list in 2021.
Research says people check their email around 15 times per day. In one study of 2000 workers, 58% admitted to checking their email before they get out of bed in the morning. You want to put your efforts where your ideal client is. Building your email list with potential ideal clients will make your marketing more efficient. Here are 5 more reasons to grow your email list.
Email is personal. Your message lands in a user's inbox. There is no algorithm or ranking limiting your reach. Email is a direct route to reach your customer.
Email is intentional. To be on your list, a potential client needs to sign up and then opt in, and this means that the person wants to hear what you have to say. They will be receptive to your message and more likely to buy from you.
Your email list is owned by you. You do not own Facebook, Instagram, or any other social media channel. You own your email list and your list is not influenced by decisions other businesses make.
Email builds trust. Your potential client is able to connect with you, and if they want to, they can ask questions directly to you. They get to know you from the emails you send them, and people like to buy from people they know & trust.
You can reach the people on your email list for free. Most people check their email several times a day. You have the opportunity to send the email at a time when your ideal client is most likely to open it.
Just like with fitness — there is no quick and easy way to a "highly engaged list". However, continually growing your email list will give you a list of prospects that were interested enough in your studio that they signed up for your list. One research study found that the buying process happens 3x faster via email campaigns, than in social media.
Grow your list, make a connection with prospects via emails, and give them a call to action they can't resist!