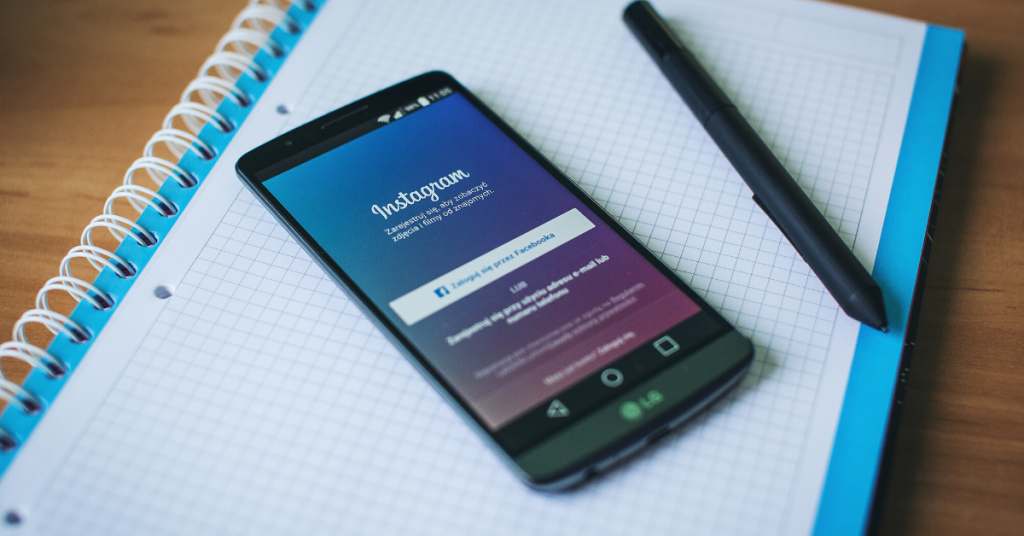 I was feeling pretty successful last month when I was working the National Finals Rodeo for my clients who are professional rodeo athletes.. I was doing social media for three competitors, posting schedules, pictures and rodeo results. Then, I got a phone call from one of them, only an hour or so after I'd seen him at an appearance. Uh oh. Could something be wrong?
In a very polite way, he told me he'd been checking his Instagram Insights on some of the posts I had done, and he was not getting any traffic from hashtags. He said, "It's right here on Instagram, I'm not getting any traffic from hashtags." I was embarrassed — but he was absolutely right. I had not been using 30 hashtags like experts recommend on every IG post. I had gone fangirl and forgot that every post needs hashtags to help extend the reach of each post. I went back to my computer and went back to work, and suddenly — engagement and followers started climbing! Here's what I did.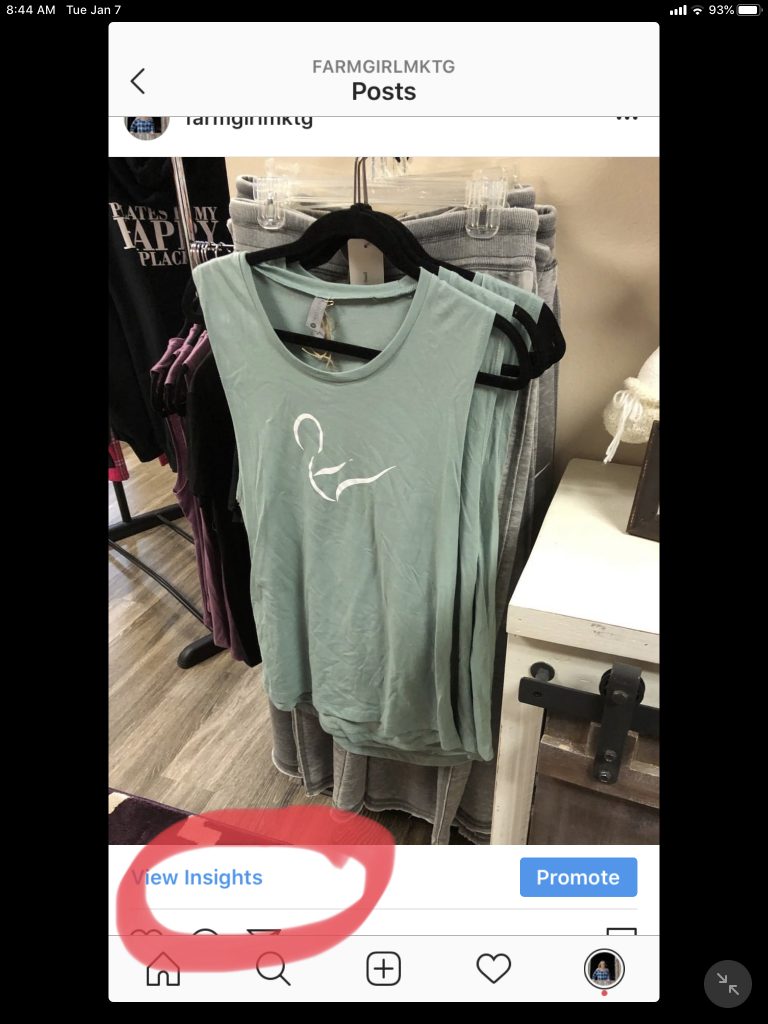 I made time every day to study the insights on the previous day's posts. If you haven't looked at your insights — I urge you to check them out! Your account must be set up as a business account for you to be able to see the insights option.
Once you go to insights, you can see how many people "engaged" or took action, and you can see how many accounts were reached that weren't following you. Some of these will be from the instagram algorithm, but the number that was important to me in this case, was how many accounts were reached thru hashtags.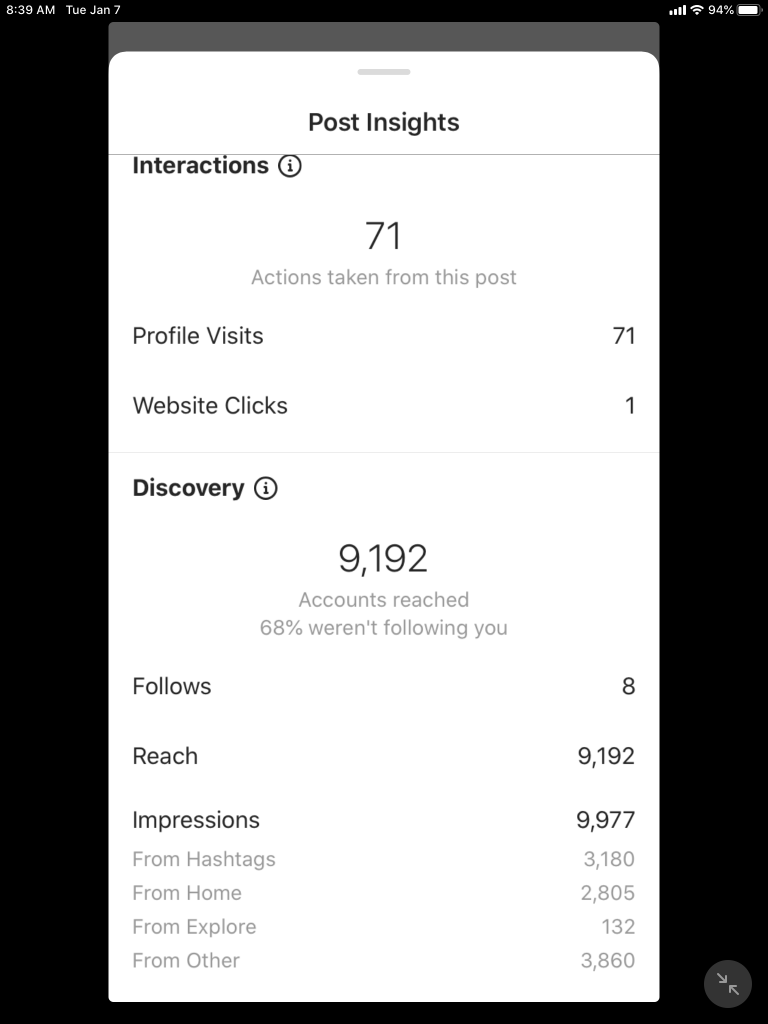 There are numerous websites that help you find applicable hashtags that may put your Instagram Post in front of more people. I googled and found 6 million hits for finding hashtags! You can put 30 hashtags on an Instagram post – and experts say use them all! (However, with Facebook, engagement goes down with numerous hashtags — so don't post to Facebook automatically OR — go in and edit that post down after you share!)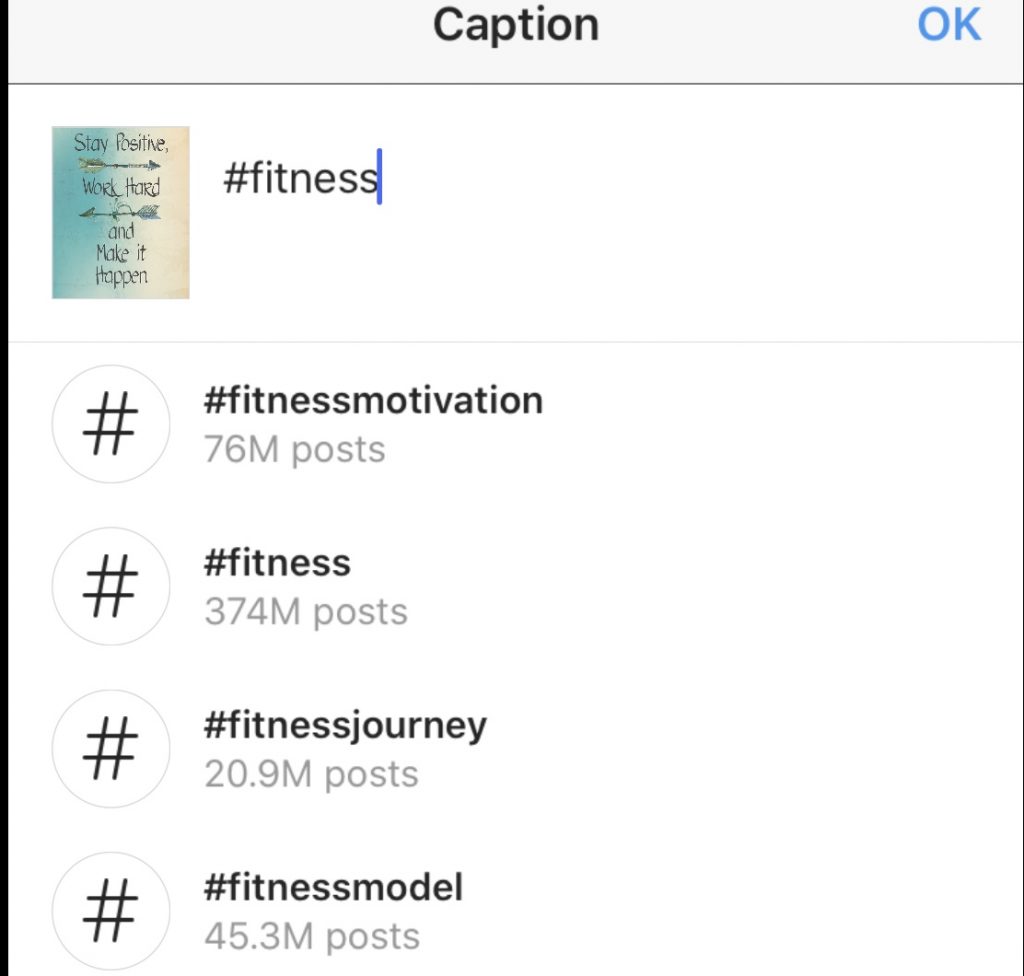 Note — when you type in a hashtag in Instagram — take time to notice how many posts have that hashtag. If a hashtag (like the name of your studio) doesn't have many followers – it won't help people find your post. This is one instance where not being so specific will help you!
Once I started using hashtags that appealed to a wider audience, my cowboy clients started getting more followers with every single post. Sometimes you just need someone to remind you about how things work!