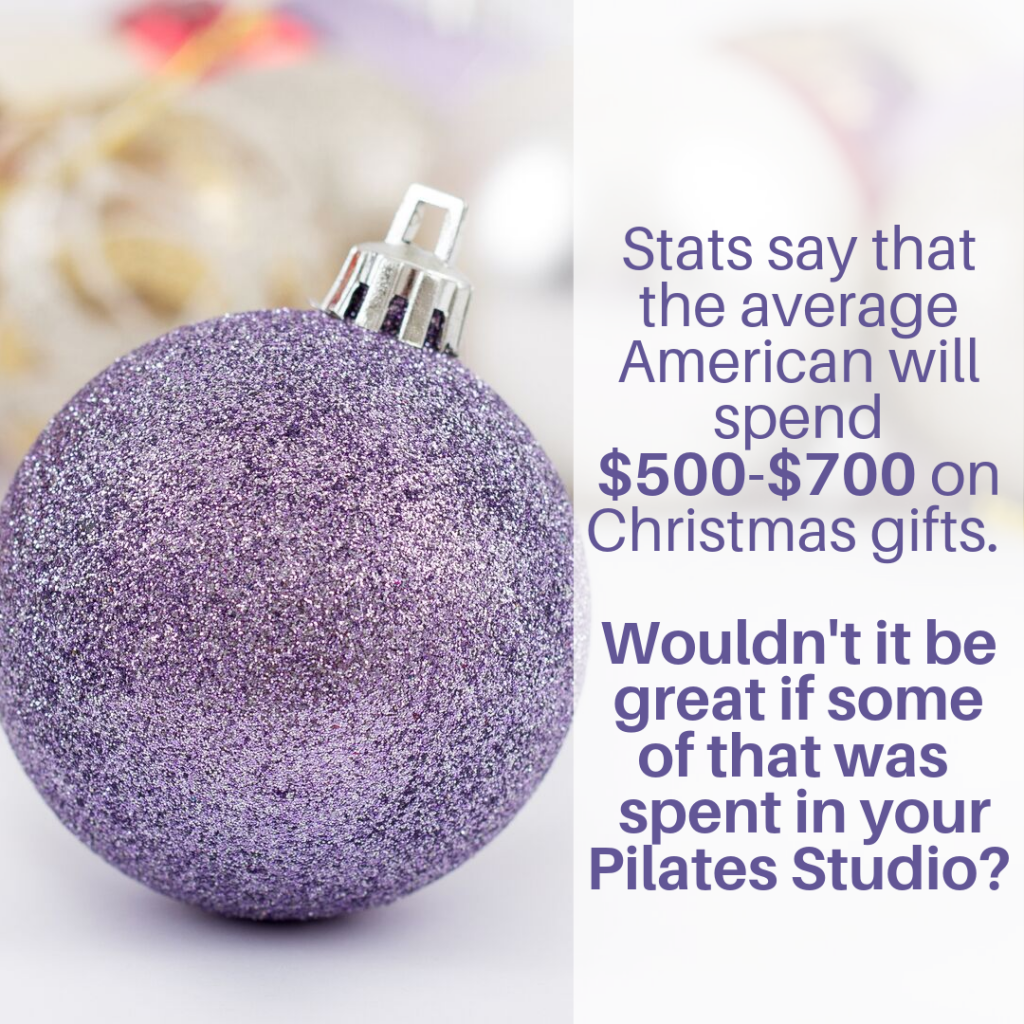 Christmas Decorations are a powerful tool to use in increasing your retail sales through the month of December. Getting a few strands of lights is easy, but that won't make you stand out. The goal is to get every one (clients, staff and guests) who come thru your front door to recognize that they can do some of their Christmas shopping in your studio.
Going to the crowded mall (even a strip mall) always takes a little longer at Christmas time, and if clients know that you have gift options the first time they come in after Thanksgiving — then when they are working on their Christmas shopping, they'll know they can pick up a thoughtful gift after their Pilates class!
How do you maximize the effect that Christmas can have on your business? Decorate and give gift options. We'll talk about gift certificates and gift options in part 2 of this blog series – but today — let's concentrate on decorations. Few things are as powerful or as eye catching as a beautifully decorated business. If you want to take advantage of the marketing power of a great commercial Christmas display, you need to be smart about how you do it.
Recognize the holiday season in your emails! Emails are the most effective type of marketing! Make sure that your clients know that you're doing special things to help them get thru the holiday season with less stress!
Tip #1: Get varied and unique decorations. This does not have to be expensive, but you don't want it to look like you brought your leftover decorations from home in. There are two ways to do this. You can use your brand colors for decorating, or you could select a color scheme and use that (much like you would when planning a wedding). You could even make a Pilates tree — full of grippy socks and gift certificates.
Your decorations need to make a statement that tells anyone who comes in that you've taken time to give them a holiday experience. The decorations in your studio need to be cohesive. It's important to get a few things that will help you stand out. Remember that you're trying to make an impression and you're not going to do that by looking like everyone else. No one will know if you get your decorations at a consignment shop or auction — or at 75% off. Just decide on a theme that you love and keep adding to it each year.
Tip #2: Put up a Christmas tree. My theory is go big or go home — so I'd love it if you put a big tree up — but a smaller tree will work! I am not suggesting that you go out and spend $500 on the perfect tree. The consignment shops are full of them at this time of year, so pick one up that will fit in your space. Don't worry if there's a branch missing or a glaring empty spot — you can fill that or put it towards the back.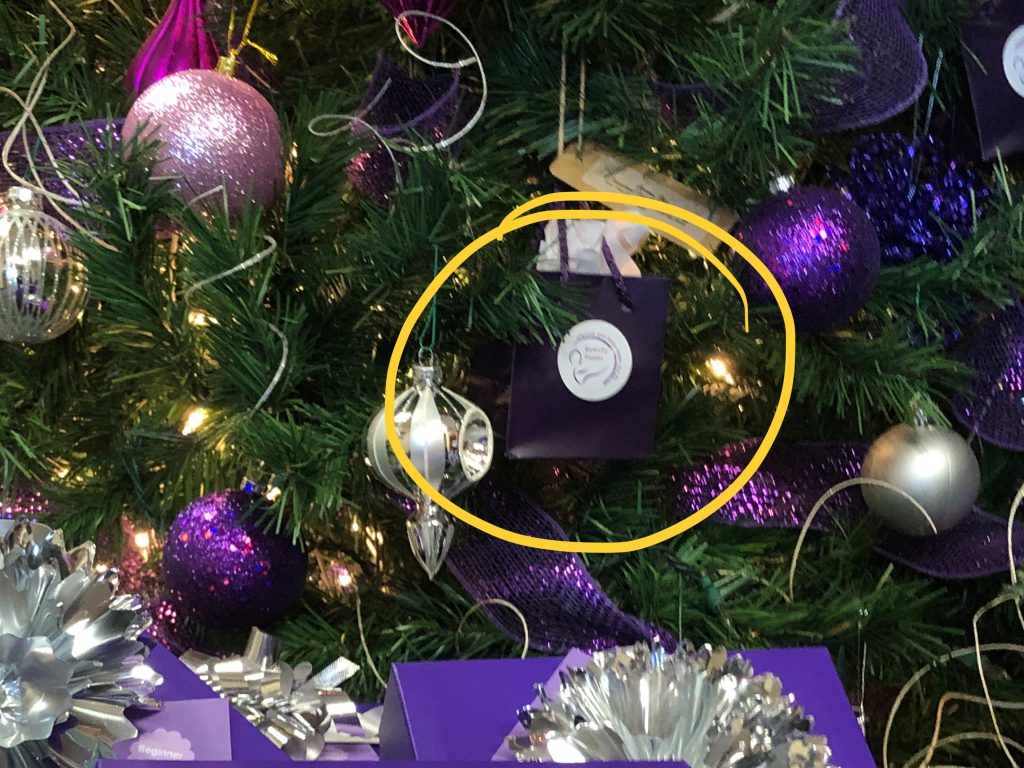 Tip #3: Tie your Christmas tree to Pilates. Hang gift certificates on the tree. Hang grippy socks in the tree. If you have therabands that match your brand – use them for garland. We actually bought some tiny purple gift bags last year, stuck a sticker on them and hung them on the Rivercity Pilates tree. How's that for inexpensive ornaments?
I think one of the most fun parts of a fine dining experience, is the way your food looks and smells even before you eat it. Think of that same type of experience when you're decorating your studio for the holidays! I'd love to see pictures of your Holiday Inspired Pilates Studio!