When I used to work at the VA, I planned events, so there were opportunities to visit hotels and view meeting space.   When we toured, there were usually meetings in the space, and I was amazed at all the "associations" that existed.   It seemed if there were a topic or an occupation – there was an association involved so they could have a national meeting!   Association of Power Tool Owners, Association of Funeral Directors, Association of Sociology, yep — there is an association for everything!
I often think that Awareness Days are the same way.   There's a lot of them — and it seems even when they're relevant to what I do, or what my clients do, I don't find out until someone else has a clever social media post!      So I did what I everyone does.   I googled to try to find the answer.   I found information to help me at this link!
As you can see by the picture below, there's a really long list of awareness days/weeks and months.   This is only March and April, and I did not copy the entire list!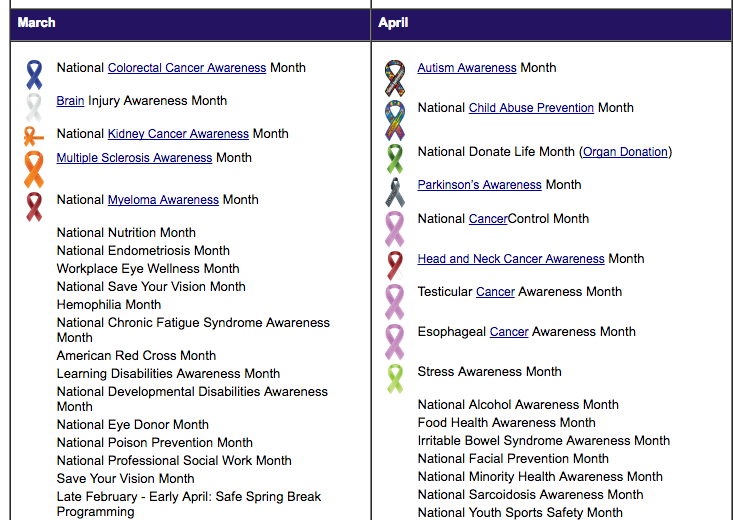 As you can tell, the list is long, and it's kind of unmanageable — but this site has made available a tool to help you!    If you click to change the list to view in a calendar — it will look something like this — and as you can see by the arrow – you can click to add this to your google calendar!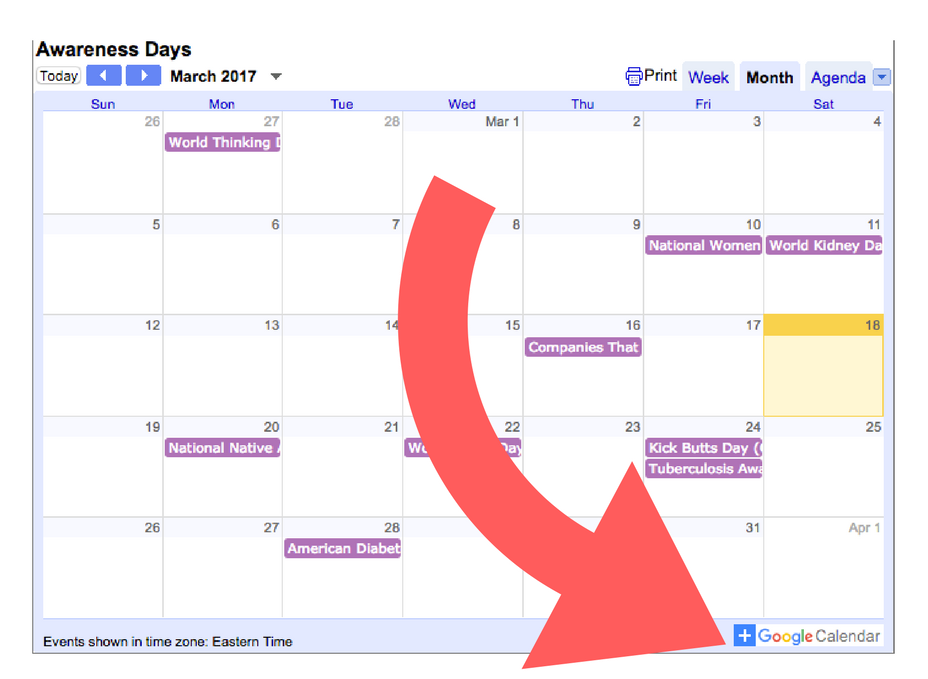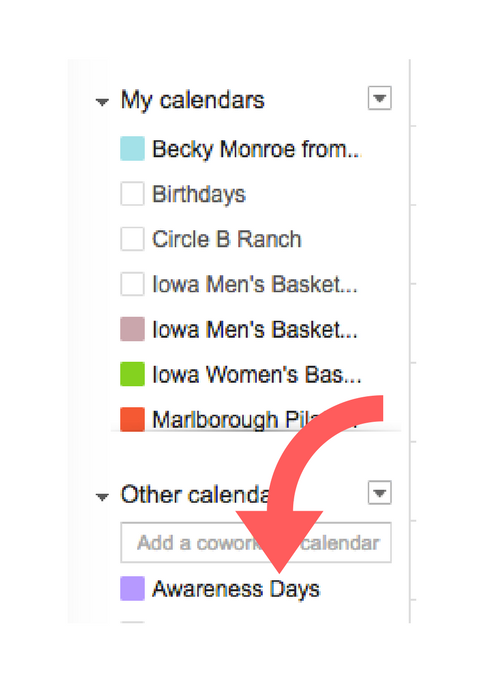 After you click to add it to your google calendar, it will be in your calendar list under "other calendars" and you can turn it off/on to view with your personal calendars as you prefer.     You can set up your google calendar to dispay on your mobile device too — so your calendar will be available when/where you need it!
If you have any questions about setting this up — let me know — I'm happy to help!