I worked in the government for 30 years and I learned early on in my career, that the acronym EA meant Executive Assistant, and those people were very important in terms of getting a leader's attention.   In my experience — the EA was a "right-hand-man/woman."  He/she is based at the executive's office and is the gatekeeper who makes the impossible possible. By staying a step ahead and handling the details, he/she enables her boss to focus on the bigger picture. He/she's an extraordinary liaison who is diligent and discreet, always working with a sense of urgency.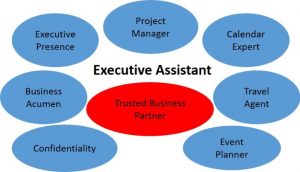 Getting the idea?   An EA for a rodeo athlete or professional rodeo is much more than clerical help.  They're more like an extension of the athelete or committee who does things that the those people don't have time for.    The EA also works with an "ear to the ground", so she represents the employees or customers, or in the case of a rodeo athlete – a fan or the audience, so the athlete/committee does not lose touch with what's really happening!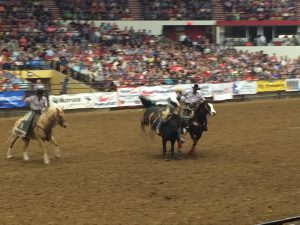 Do you need an EA?
Do you monitor your social media channels daily, answering any inquiries quickly and efficiently?
Do you monitor your social media "mentions" and make sure you respond?
Do you monitor the social media platforms your sponsor uses and make sure to respond appropriately to their posts?
Do you have a website where people can follow your results and know who your sponsors are?
A picture is worth a thousand words!  Do your social media posts contain pictures?
Are you using tags and hashtags to ensure your social media posts reach your target audience?
Do you need some help developing some retail items for your fans so your fans can assist you in promoting you or your rodeo?
Do you have someone you can trust who can make a quick change on your website if you don't have time?
Do you need an idea person so you can think of things to post?
Is it important to you that your values and personality is reflected in your social media presence?
If your answer to any of these questions is yes, there's a Farm Girl Marketing Solutions package that can help you!    Schedule an appointment to meet and interview Becky today, and start seeing your fan base grow!