Make sure that you plan so that both current clients and potential new clients can celebrate Pilates Day with you!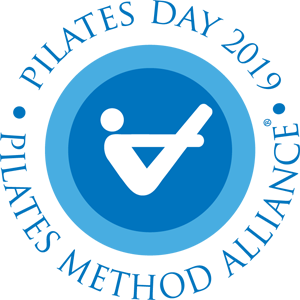 Something as simple as a free all levels Beginner Friendly Mat class can be a great way to get new people in your door and create a sense of community among your current clients.  Plan for some snacks and refreshments so you can encourage people to stay a little and socialize and get to know you and your studio.
Side note: Outdoor events can be a great idea but I always feel like if you are going to do an event like this you might as well get them walking in your door so not only do they get to know you but also your space! And as a bonus it's not weather dependent!         
Are you in the planning process for Pilates day?  Be sure to click here to read my tips for how to make your Pilates Day Celebration a success!
Create a Facebook event and promote it to a wide audience.   Post in the event twice a week to get people excited about the opportunity to celebrate Pilates Day.   Ask your clients to share the event with their FB Friends (perhaps a drawing to win a prize for anyone who shares and tags you?)     (Bonus: this is two ideas in one!)
Give prizes to clients for bringing a friend.     If they bring a friend for a free all-levels class (even if it's a 30 minute class) — you have the opportunity to sell their friend a membership/package.   Isn't that worth the price of a tee shirt or a water bottle?
Make sure any new client offers you have are easy to understand and schedule.   Get those new people scheduled before they leave the studio. Maybe have an incentive for scheduling something before they leave?
Make sure your most outgoing knowledgeable staff are greeting and working with new clients. Enthusiasm is contagious.   Consider giving them a general script of things to talk about with them.
Walk through your planned open house as if you were a new client.  Who will greet each person, what information will you hand them, who will check in on their experience after class.    Results (sales & positive Pilates Day Experiences) are directly proportional to the work you put in before the event.
Let local news stations know about your community event. It can never hurt to see if they would share the event or even do a little feature on you!    Most TV News personalities show their social media profiles in every broadcast — so get their information and use it!  
After the event, be sure to gather everyone involved in the process, and asks them two questions. What worked well? What didn't work well? Keep those notes for next year!
Also after the event — make sure to take notes on your "numbers". How much money dd you spend on advertising? How much money did you spend on prizes? food? How many prospective clients came into the studio for your celebration (or called because they couldn't make it that day)? How were sales?
Take (and keep) notes on what you decide and why. When you're trying to remember your thought process as you plan in future years – you'll thank yourself for keeping those notes!