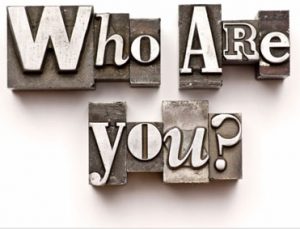 Sharing "you" on social media can bring  you more of your favorite clients.  I googled "authenticity and social media" and  seven million articles came up!  The decision that new client makes to purchase the first package, is probably going to be based on if the "in-person you" is what the person who's been watching you on social media expected.   If their opinion is that they thought they would fit in to the clientele at your studio, but when they walked into your studio, they didn't feel comfortable, they will not purchase.    Social media gives people access and information to make decisions with.
Many times when I peek at what Pilates and Yoga studios are posting in their social media sites I see very generic posts and often the pictures and ideas represented are  highlighting movie stars who are practicing, movements that quite frankly scare me and generic posts that have clearly been shared probably without even getting a read from the sharer.  I see links but nothing that convinces me I should click on it.  Sometimes the shares have no introduction or comment.
I can tell that these studios are trying to be active on social media but maybe just don't know the best way to use social media to build their brand and their uniqueness. If this is you,  let me be the first to congratulate you on seeing the benefit of using social media to build you and your studio! Now let me share some ideas on how you can make your posts more successful in building your business.
My number #1 rule:  let your "You" niqueness shine through in each post!
For example:
1. Only post blogs you have read and think are good and your clientele and future clients might enjoy.  Don't repost every Pilates thing you see!
2.  Write a personal note with your reposts to highlight what you liked about the post, why it might be a good read for someone. Let people understand your feelings about the article or picture.
3. If there is a picture on the post make sure it would be appealing to your ideal clients. Did you know you can change out the picture if you need?
4.  Post pictures of you, your clients and your studio that are inviting, non intimidating, not always perfect and again represent what you want potential new clients to see.
5.  For reposts of pictures and motivational sayings be sure to tie it back Pilates, clients pilates practice, etc.    Again, explain to your clients why you posted that pic, why you can relate to that picture, or what that motivational saying means to you!
I think you'll find that by bringing more of "you" into your social media you'll engage your followers more, they will get to know you more and you'll start to bring more new clients in your door who already have an idea of who " you" are and what they can expect when they come in.
Want more tips on how you can use social media to build your Pilates brand? Sign up for our Farm Girl tips or make a free consultation appointment today!